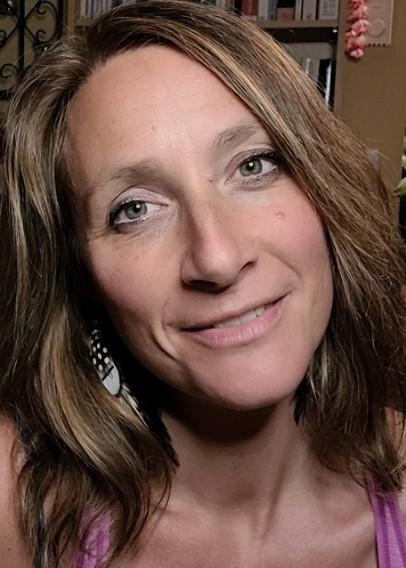 Sonia Baillon is a Classical Hatha Yoga Instructor certified by l'École Satyam de Hatha Yoga (500hrs). In October 2020, she studied with Susi Hately/Functional Synergy and completed her Intensive Therapeutic Yoga Program. Sonia also received training at l'Institut d'Étude des Sciences Védiques et Contemporaines to teach yoga for kids and yoga in schools and is a member of the International Yoga Federation (IYF) and Yoga Alliance (E-RYT 200). In addition, Sonia has completed the second level USUI training in Reiki, given by the NHC Institute. She has also studied the foundations of Brain Gym, by Dr. Paul E. Dennison, which she integrates into her classes. Currently, she is completing a certification program in Mind/Body Coaching with the Embody Lab.
Sonia has been teaching a variety of group yoga classes and workshops at local yoga studios, centres and *schools (see list below) since 2006 and now offers private classes and transformational coaching. In 2022 she launched her website, Yoga & Transformational Coaching 4 Embodied Joy, offering her yoga and coaching services online.
Sonia holds a Bachelor's Degree in Communications and has worked for many years in education for the Eastern Townships School Board, teaching a variety of subjects to students of all ages.
Building on her experience as a parent, teacher and yoga educator, Sonia offered a series of stress management and learning workshops in partnership with the Yamaska Literacy Council (YLC) and Townshippers' Association. She has continued her work with YLC programming and animating family literacy workshops that use breathing, moving and mindfulness to improve learning outcomes.
Sonia also teaches a weekly yoga/wellness program at a local, residential treatment centre for individuals suffering from mental health and concurrent disorders, including addiction.
Always eager to learn more and to hone her skills, Sonia continues to attend workshops in the field of therapeutic yoga, fascia in yoga and movement and yoga and neuroscience; in particular, the effects of yoga and mindfulness on the nervous system, neuroplasticity, self-regulation, resilience and learning. *including in-school projects and workshops at Waterloo Elementary, Butler Elementary, Sutton School, Heroes' Memorial Elementary, Massey-Vanier High School, Adult Education Campus Brome-Missisquoi and Swanton Central School in Vermont